Affinity Groups at Duke Health
                                                                                                                                        Duke Health is on a mission to Advance Health Together.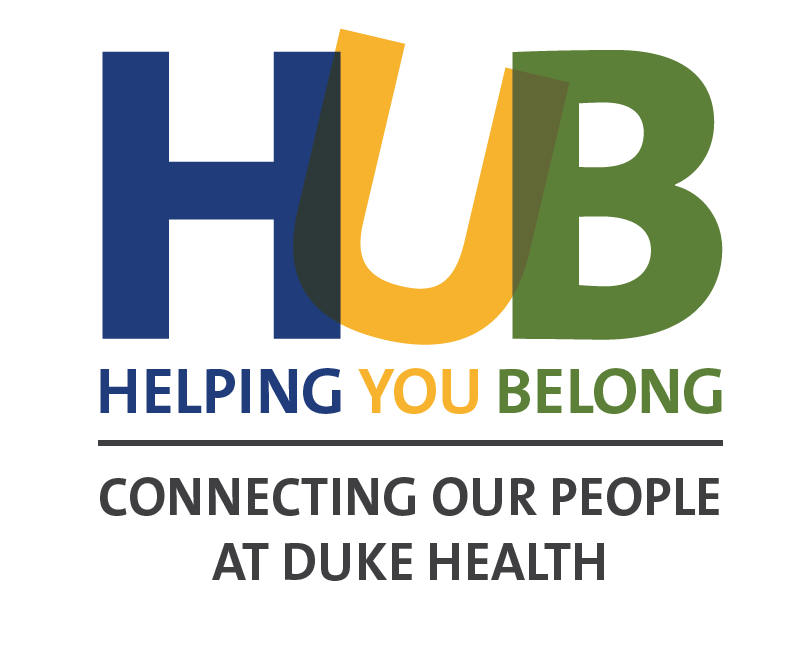 The key word here is "together." Shaping the future of health care takes the energy, talent and diverse perspectives of all our team members. We don't want you to fit into our culture — we want you to add to it.
By gathering team members around a unifying purpose, mission, background or activity, affinity groups can help us find a sense of community in a big and complex organization. These groups are started and maintained by interested team members and their allies, and supported by executive sponsorship. The bonds that we form help us feel more connected with each other, the institution, and our community at large.
Duke Health currently has these affinity groups. Meet the groups below and find out more information.
Duke MINDS
Duke MINDS is our community of young professionals. The group works to inspire, engage and develop a sense of belonging across the Duke family by helping young professionals (and the young at heart) form genuine connections, develop their careers, and build meaningful peer-to-peer relationships. For more information, or to join, contact dukeminds@duke.edu.
Duke Military Association
The Duke Military Association brings together our internal veteran community. Whether you are currently on active duty, a veteran, a family member or a supporter, the Duke Military Association is here for you. DMA offers network opportunities, provides military-based educational opportunities and works to attract and retain veteran talent. The group also offers community outreach activities. Membership is open to all Duke employees. If you would like to become a Duke Military Association Member, or have questions, please reach out to Dan Bruno at dukemil@duke.edu.
Duke Health LGBTQ Alliance
Duke Health LGBTQ Alliance is open to all lesbian, gay, bi-sexual, transgender, queer, questioning, intersex and asexual (LGBTQ+) team members within Duke Health, along with colleagues who would like to show their support. Activities include professional networking, social events and community service. If you have questions or would like to join, reach out to alliance@dm.duke.edu. You can also learn more about LGBTQ+ resources at Duke, here.
WeLEAD
WeLEAD stands for Women Executives: Learning, Empowering and Developing. This group works to support and inspire women executive leaders at Duke to grow and thrive by creating connections, empowering them to bring their whole selves to work and providing opportunities to lift up and develop other women across the organization. Past activities have included speed mentoring, self-care days and talks from women leaders at the state and national level. If you have questions, please email WeLEAD@duke.edu or reach out to a member of our steering committee: Heather Marstiller, Melissa Segal, Jane Boswick-Caffrey, Kenyatta Elliott, LyTonya Alexander, Katie Norcross, and Catherine Liao
Administrative Professionals
The Administrative Professionals Affinity Group (APAG) was created by and for the professionals who support our leaders and keep things running smoothly. In its first year, the APAG is working on the theme of community. Intended for all administrative professionals from all entities within the Duke Health system, the group is focused on networking, support, and professional development. For more information, please contact apag@duke.edu.
Duke's new Asian American and Pacific Islander (AAPI) affinity group strives to affirm AAPI identities, create a safe space for discussion, serve as a voice for the AAPI community, cultivate a community committed to education and AAPI empowerment and inspire others to become allies. Their vision is to be a resource for communication endeavors, specific to AAPI, in the Duke community regarding inclusivity and social justice. They value Equity, Community, Inclusion & Engagement, Personal Growth and Education. If you'd like more information about the group or want to support their efforts, please contact aapi@duke.edu.